Fusion Fun Facts: Did You Know . . . ?
There's no "I" in team...
or in our floor plans. There are 9 floor plans, A-J, but no Floor Plan "I" in the complex.
Click here to view
Fusion Floor Plans
.
Jiminy Crickets!
Prior to Fusion being built, it was an empty field with a ton of crickets; two years after moving in, we were still seeing them. Lately, we have seen them here and there but not like before.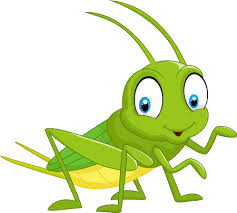 The perimiter of Fusion is approximately...
.82 miles. Run or walk around the complex for a good workout!


Did you ever see your own face on a driving billboard truck?
Centex home builder asked several homeowners to help with marketing efforts. Melinda Flynn and her husband (Jim Flynn) agreed, and showed up for a photo shoot. They expected to see their ads in print, but were surprised when driving on PCH one day when they saw their enlarged photo on a driving billboard truck alongside them! LOL!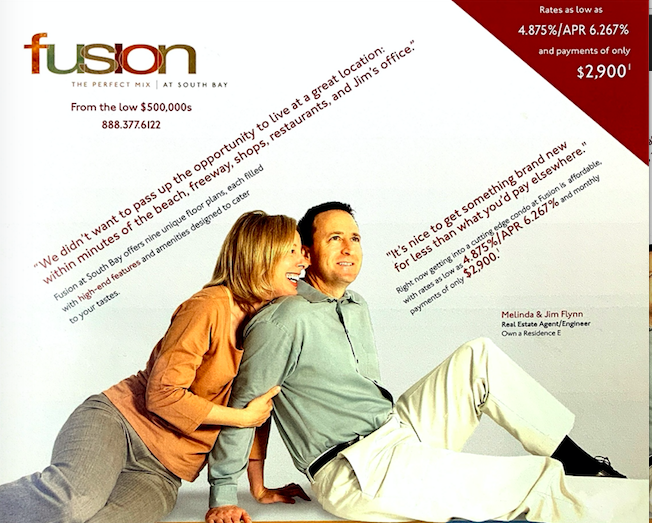 There are ___ guest parking spaces at Fusion.
Can you guess how many?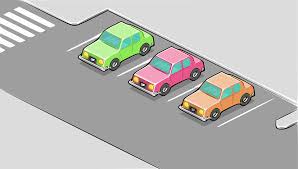 Centex Home Builders, in the beginning of Fusion...
Centex hosted "Buyer Parties" for the Buyers who had purchased at Fusion
during the pre-sales and construction process.
They gave out swag bags for new owners to take home,
which included a Fusion coffee mug. Do you still have yours?
Do you have any Fusion Fun Facts you'd like us to add here? Email us and let us know!
Contact Info